Launched in 2018, Wales' largest marathon will be celebrating its 5th anniversary when it returns to its traditional springtime slot for the first time since the COVID-19 pandemic on Sunday 16 April.
Choosing the right marathon for you isn't an easy decision at all, but we're here on hand to help put some real justification into choosing Newport in 2023. Here's why…
No ballot, no problem
It's really that simple. With no ballot process, you know that once you commit to signing up, your 26.2 mile training can start now. With Early Bird prices still available, and plenty of time still to train, maybe now might be the right time to pledge your early 2023 training to the ABP Newport Wales Marathon.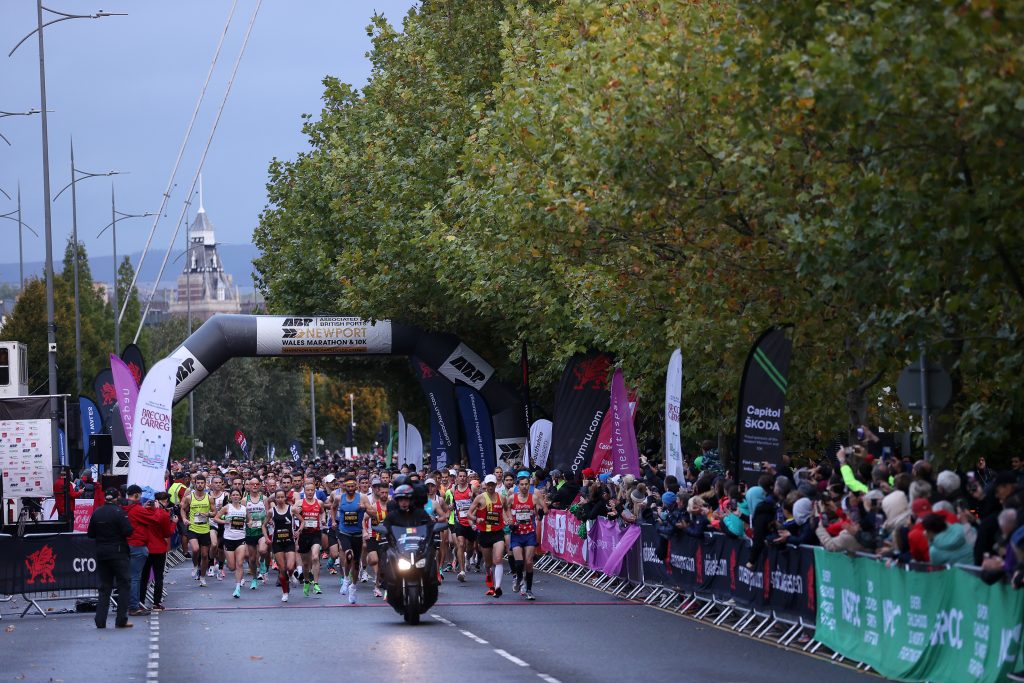 World class event organisation
The ABP Newport Wales Marathon is brought to you by Run 4 Wales (R4W), the events team behind the Cardiff Half Marathon, one of Europe's most prestigious road races. As well as a fantastic experience and high level of event organisation, this affiliation means you can take advantage of a discounted Welsh Distance Double ticket, priced at just £78. By committing to both the ABP Newport Wales Marathon (16 April) and iconic Cardiff Half Marathon (1 October) in 2023 you can save an amazing £20 versus entering each race individually.
The iconic duo of long-distance events in Wales gives you all the more reason to stay motivated and keep running all year round, too.
It's a socially and environmentally conscious event
Run 4 Wales have several objectives and goals relating to their social responsibility and environmental impact, outlined in the Run 4 Wales Way. When you sign up for the ABP Newport Wales Marathon, you're entering a race that puts fairness and sustainability at its heart. Click here to learn more.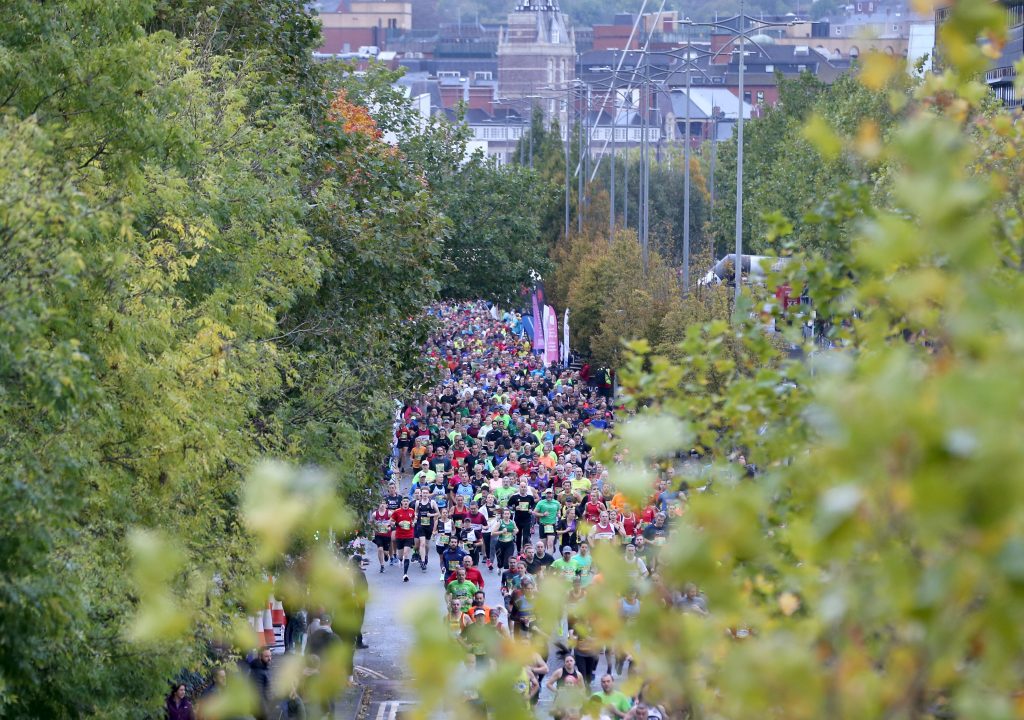 Personal bests are on the cards!
Over three editions of the race, over 70% of marathon finishers stated they have achieved a personal best. That's because the ABP Newport Wales Marathon is one of Europe's flattest with a potential to be one of its fastest. The flat course not only makes it ideal for PB chasers, but it makes it a welcoming and friendly entry to the 26.2 mile distance. If you're yet to run a marathon, this is the sort of race you're looking for.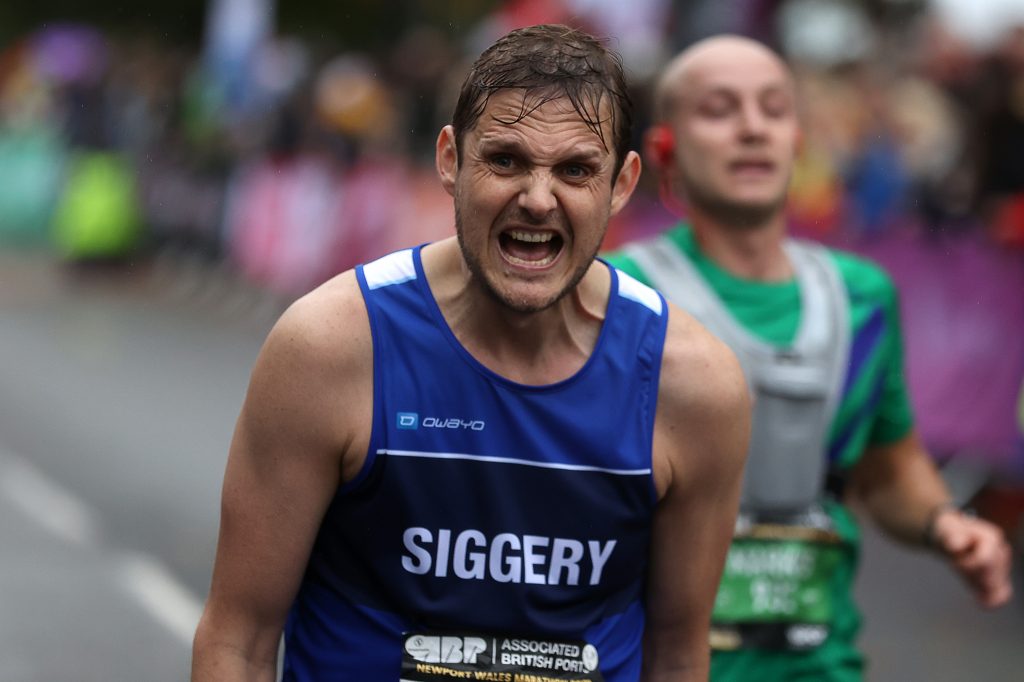 A stunning 26.2 mile route
You'll be pleasantly surprised by what Newport's 26.2-mile course has to offer. Devised by double Olympic marathon runner Steve Brace, the route is as flat as a pancake and a dream for anyone chasing a PB.
Although the race starts and finishes in the city, around the regenerated riverfront area – most of the route is out of the centre. It takes in iconic sights, such as the city's transporter bridge (one of only six such bridges still in use anywhere in the world!) but also snakes through lovely rural countryside, taking in picturesque medieval villages and coastal wildlife.
Highlights include views across the Severn Estuary towards Somerset on the opposite shoreline, the Newport Wetlands (a haven for wildlife and a huge draw for nature lovers), the villages of Goldcliff and Redwick and the town of Magor, where you'll enjoy live music in the historic town square.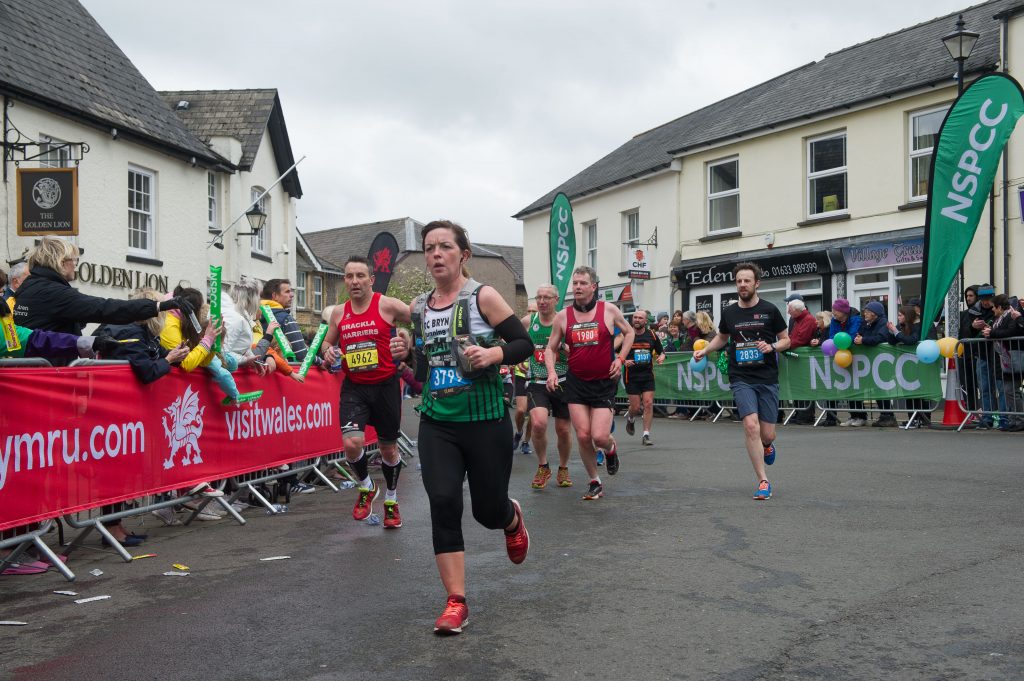 Get your supporters involved!
Marathon training can be a pretty selfish endeavour, but you'll be glad to hear that the ABP Newport Wales Marathon can be a great day out for your whole party!
As well as numerous locations to spectate, there are opportunities to get involved for runners of all ages and abilities with supporting 10K and junior races. The 10K begins shortly after the marathon, giving your supporters the opportunity to watch you set off, take on the 10K and be back in time to cheer you across the finish line!
A typically Welsh welcome
The Welsh are famously friendly and welcoming. Expect live music and course entertainers around the route, but also some of the loudest and most enthusiastic spectators going! A warm Welsh welcome awaits. Come and be a part of it!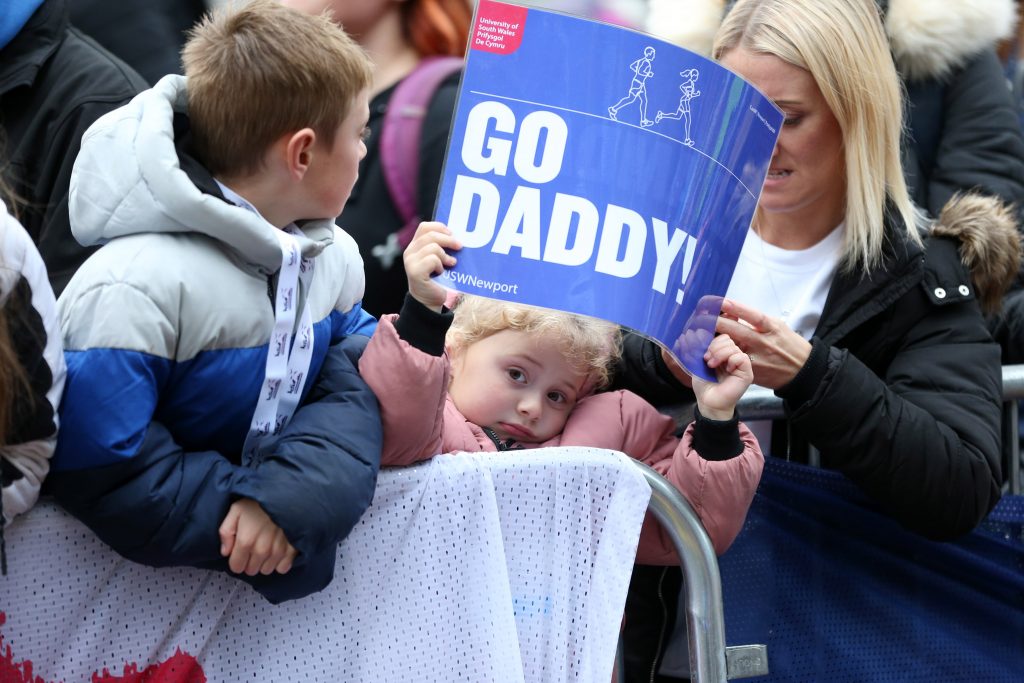 Early Bird entries for the ABP Newport Wales Marathon are still available, but are only available for a limited time! Register now and we'll see you in April.