A further COVID-19 update has been issued since this article was published. Click here to read the latest.
As confirmed in our COVID-19 update statement last week, we have decided to postpone the 2020 ABP Newport Wales Marathon (including the 10K & Family Mile) until Sunday 25 October to help control the spread of the virus and safeguard our runners, spectators, volunteers and event staff.
If you were registered for any of the 2020 races on 19 April, we can now confirm the options available to you and how to proceed with them.
Please note, you can only select one of the following four options:
OPTION 1: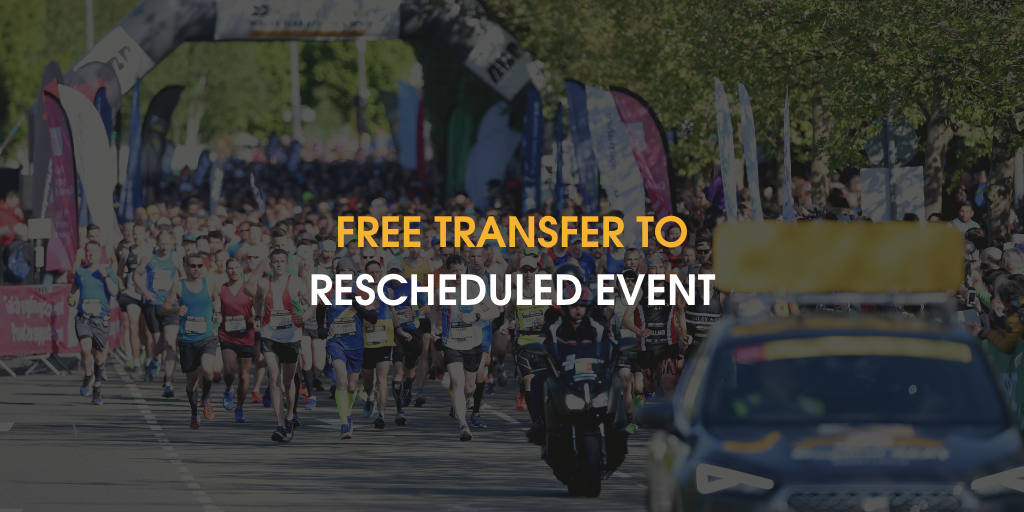 The rescheduled event will take place on Sunday 25 October. If you would like to take up this option, you do not need to do anything. Your entry has already been transferred to the new date and you will receive a race pack and race information around one week before the event.
OPTION 2: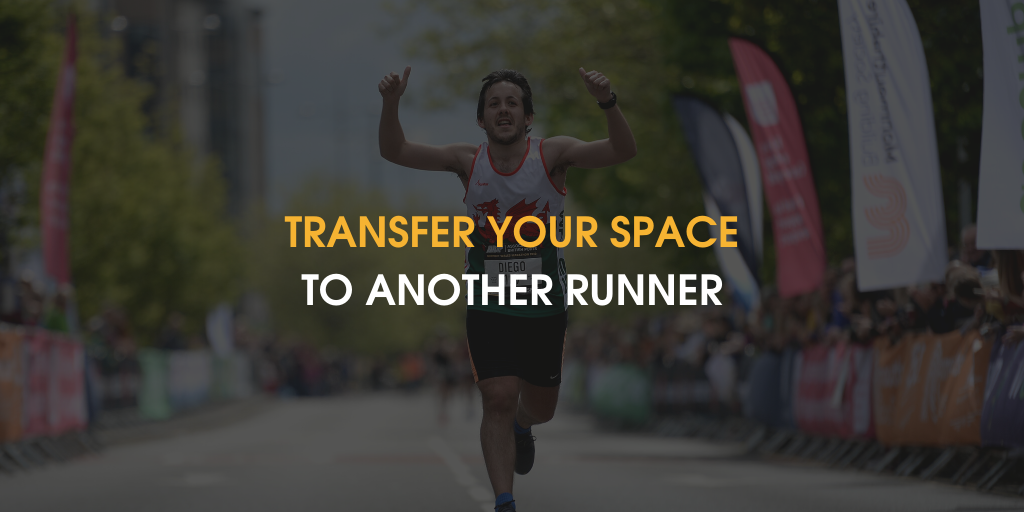 If you're unable to attend the rescheduled event on Sunday 25 October, you will soon be able to transfer your place to another runner and receive a refund.
We will be re-opening our transfer service on Tuesday 28 April, and will waive the usual £5.80 transfer fee.
We will send out another email with detailed instructions on transferring closer to the re-opening of our transfer service on 28 April, including details on how we will support runners in finding someone to transfer to. All transfers must be conducted through our online registration platform ACTIVE – which is set up to ensure you do not need to share personal or payment information – just a transfer link.
OPTION 3: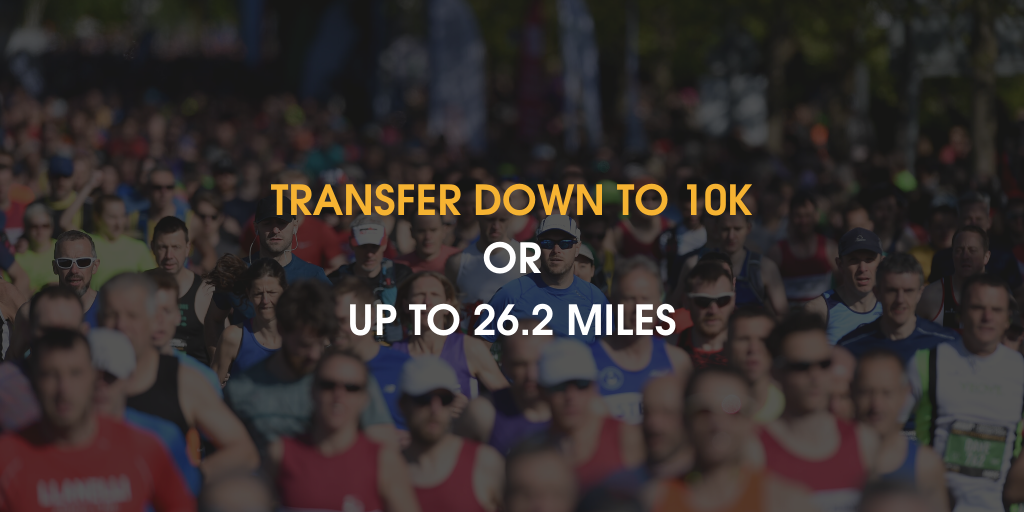 You have the opportunity to transfer between the marathon and 10K distance options if you would rather run a different distance in the autumn.
Transferring down to the 10K from the marathon is free, but you will need to pay the difference if you would like to upgrade from the 10K to the marathon.
If you entered the marathon earlier this year and had already transferred down to the 10K you will be able to move back up to the marathon free of charge but please note this will need to be your final transfer, and you won't be able to transfer back down again later in the year – so please think carefully before making your decision.
If you would like to transfer your entry between distances please email newportwales@run4wales.org with the subject header TRANSFER REQUEST by 4pm on Friday 1 May. We will contact you after this date to confirm next steps. Please include the email address you used to sign up and confirm the distance you were originally registered for.
OPTION 4: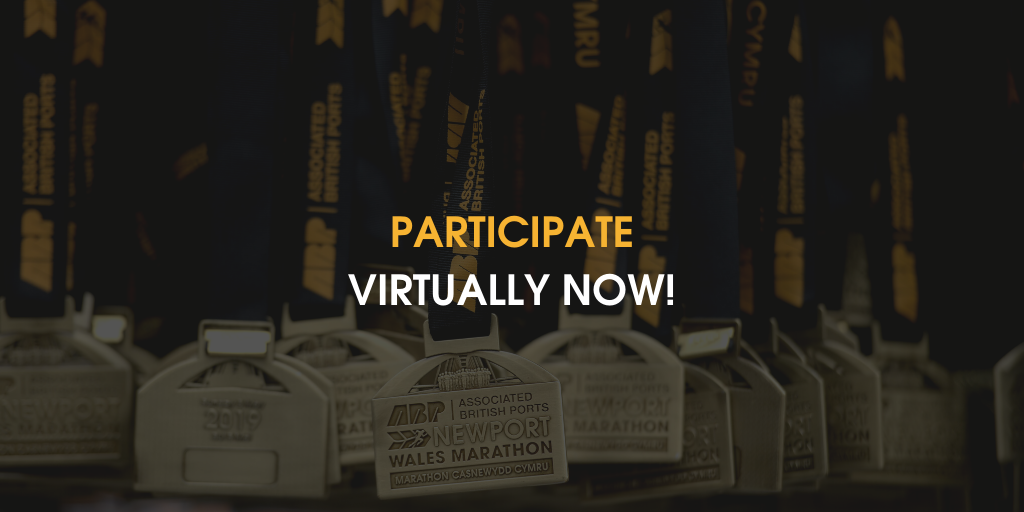 If you cannot make the new event date in October, would like not like to transfer to someone else or between distances or simply want to complete the distance and fulfil your obligations to the charity you are fundraising for now you can choose to participate virtually instead.
Please note that if you take up this virtual option your entry into the rescheduled October event (which has been automatically transferred) will be cancelled.
You will have between today and midnight on Sunday 26th April to submit your evidence – a screenshot or photo of an app such as Strava, a GPS tracker or a picture of home gym equipment. Once the virtual event participation window has closed we will pack and post medal and t-shirts to all of those who have successfully submitted evidence. We will endeavour to have these with you as soon as possible in current circumstances and keep you updated on when you can expect them.
Marathon runners who do not wish to cover the distance in one long run in the current circumstances are welcome to run the distance over a number of days.
---
We would like to thank all runners for their cooperation and understanding, and hope you are keeping safe and well in these difficult times. A list of answers to a number of Frequently Asked Questions can be seen below our original postponement statement, which can be viewed here.
Our thoughts remain with those directly affected by COVID-19 and the family and friends of those who have sadly passed away. Please continue to practice social distancing and where possible stay at home to help protect our NHS, and save lives.
Click here for WHO's advice for the public, helping to protect yourself and the most vulnerable in our society and here to read the latest UK Government advice.
Click here for an article looking at what you can do stay fit at home.
Click here for a guide to protecting your mental health.
Click here for some useful tips on how to work from home.
With best wishes,
The Run 4 Wales Team